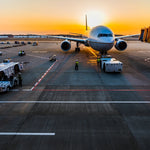 Around the world, we are in a global pandemic which means there is currently no travel. Here in the UK, like many countries we are in lockdown, meaning there is no travel anywhere (unless its deemed essential).

As I write this, we are in week 7 of staying at home. To be honest, it's become a new normal. Working at home, eating at home, weekends at home.


Although you can't travel right now or for the forcible future, it doesn't stop you dreaming about it.
You can keep updated with our Covid-19 announcements here.
Dreaming in Lockdown


Now is the ideal time to start working on your bucket list, where would you love to visit right now?

Once lockdown is over, you might feel different about how you want to spend your time & where you'd love to visit.

Would you like to go back to your favourite place to savour those moments or branch out & go somewhere different because you'll never take it for granted again?

Whilst you're at home you could share your wanderlust with a t-shirt or wall print from our online boutique. It's certainly a way to brighten your day!


It's highly probable the first point after lockdown is going to be more local travel. Where is local to you where you haven't been before or even ever? The local economy is going to need a huge boost & local trips with social distancing seem more doable once we start to navigate another normal - Life after lockdown.

Having returned from Barbados only a few days before lockdown, I can confirm there was absolutely no social distancing on the plane or in the airport on the return home. If things don't change drastically, it's hard to see international travel returning on the same scale anytime soon.

Of course, right now, the most important thing is the health of you & all of your loved ones.

One day you will travel again.

Right now, it's important to stay home, keep your distance & keep on dreaming...
About the Author:

Caroline Towers is the founder of Dreamers who Travel.  When not travelling, she is researching & dreaming of the next trip!